Top Luxury Vehicles in Charleston
---
Charleston is a city that's known for its beauty, luxury, and elegance. From its gorgeous architecture to the beautiful beaches, its an amazing place to spend some quality time. If you're planning a party in Charleston, then you may also need transportation to get you from point A to point B. That's where we come in. More than just a transportation service, Limos Charleston provides you with a unique experience that is sure you leave you wanting so much more. When you rent a party bus or limo from us, you know that you get only the very best vehicles in Charleston for the very best prices. Our entire customer experience is centered around making sure that you are completely satisfied with both talking to us, and the transportation and entertainment service you provide.
You will not find better vehicles than ours in all of Charleston. With the amount of Charleston Limo features and the quality of our staff drivers and vehicles, its no surprise that so many people trust only us to cater to the transportation of there event. We want to be the same for you and your friends as well. Our buses and limos have been used for just about every single kind of event you can think of, both special and more casual. If our wide selection we have buses that fit every occasion, all you have to do is give us a call and tell us a little about your event, and we will have no problem finding a vehicle that will fit it like a glove.
We've got a whole array of pages for you to browse through while you're in the planning stages of your upcoming trip with us. It all begins with our company information, where you'll find out about our staff, our chauffeurs, and our party buses and limos. We've built a whole world of pleasure for our customers who love to travel in the Charleston area and we welcome you to find out more about the people behind it and the principles that make our business stand out from the crowd.
From there, we invite you to check out our vehicles page, which will show you a few of our featured vehicles and tell you about the exciting features that they have to offer for your exciting events. We're always adding new vehicles to our fleet, so we welcome you to actually come down to our lot in person to view these stunning vehicles. While our team is trained in choosing the perfect vehicle for any event or outing, there's nothing better than coming down yourself and choosing the right vehicle based on your personal taste and style. Of course, the bus or limo that you choose for an elegant wedding will be different than the bus you might choose for a wild bachelorette party or a sporting event with tailgating! But we've got something for every possible event.
Speaking of all the different types of events that you can rent our services for, our events page will give you an idea of what the most popular ones are. We do a great deal of business for weddings, bachelor parties, bachelorette parties, bar hopping, sporting events, concerts, prom and homecoming, and of course all types of parties! But our services are so flexible and adaptable that they are very appropriate for any occasion. We've done it all, so don't hesitate to ask us to provide service for even your most unique events! We definitely have a vehicle that will be just perfect for you.
Our rates page gets you ready to contact us for that free price quote! There are a few key pieces of information that we like to have in order to calculate your individualized price quote, so by visiting that page, you'll have a chance to jot down those figures before you call. In general, we need to know the date of your event, the pick-up and drop-off location, the number of guests, and how long your rental will be for. If we need additional information, we'll let you know when you call, but 99% of the time, that's all it takes. No personally identifiable information and no credit card deposit is needed until you are actually ready to book your bus.
We've also put together a service area page and an FAQ just in case you'd like to familiarize yourself with the areas that we usually travel within or get some questions answered before you even pick up the phone. We do look forward to hearing from you and we can't wait to put together the party transportation of your dreams!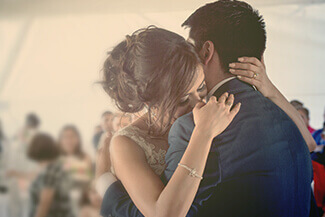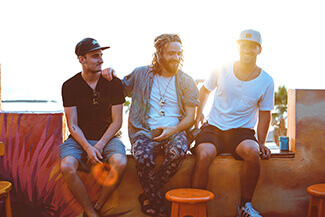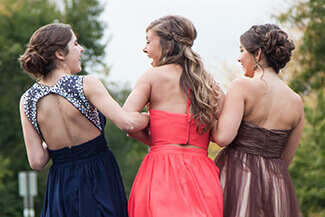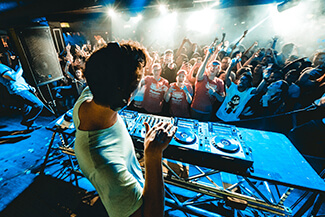 Our Services
---